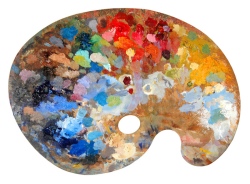 Embedded below is a toolbox that I put together on Social Source Commons of tools that I use when working on websites that Aspiration manages (Aspiration, Social Source Commons, SSC Blog & Answr). I wanted to show you how easy it is to create a narrative with a toolbox.
First Sign In, then go to My Toolboxes, and click "Create Toolbox" on the right green sidebar. Name it, add a description for the collection and then add the tools you want inside. After you have your tools all together, you can edit the descriptions of the tools inside the toolbox to explain how they relate to your toolbox theme. For instance, in my Web Design Apps Toolbox below, you can read my descriptions for the tools where I explain why I use each one when doing web design work.
Creating Toolboxes on SSC is super simple and a great way to not only share the tools you use but to explain why you use them.
Give it a whirl. I promise it won't hurt. 😛