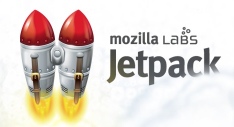 Design Camp for Mozilla Jetpack
This week, I'm in beautiful Austin, Texas with BBQ, cowboy hats and more live music than you can shake a stick at. Aspiration is here co-organizing Mozilla's Jetpack for Learning Design Camp, an event bringing together finalists who have developed open education-related add-ons for Firefox using Mozilla's new "Jetpack" framework. "Jetpack"+ "Mozilla"+ "add-on"+ "open education" = Lots of weird jargon. These terms refer to a program called Jetpack that Mozilla, the people who have brought us such wonderful tools as Firefox and Thunderbird have put together to enable anyone who has basic web development skills (HTML, CSS and Javascript) to produce "powerful" add-ons for Firefox. The participants at this Design Camp have all produced add-ons using Jetpack that focus on Open Education.
What is "Open Education"?
According to Wikipedia, "open education is a collective term that refers to forms of education in which knowledge, ideas or important aspects of teaching methodology or infrastructure are shared freely over the internet."
Some Open Education Resources
The Design Camp Projects
The following is a list of the participating projects at the Design Camp. They are still in development so we didn't want to create a functioning toolbox out of them but definitely check them out because there is some innovative stuff going on with regards to education through the open web.
Design Camp Links

Be sure to check out these links if you're interested in the work that's going on here at the design camp:
What are your thoughts on Open Education? What implications are there for nonprofits?