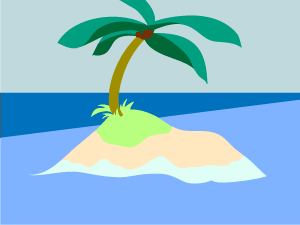 Those working in nonprofits and other NGOs use a ton of software everyday. Just look at the New Tools coming into Social Source Commons! I'll give you a nickel if you've heard of half of 'em. A NICKEL.
Nonprofit professionals are working in an world of extremely diverse topic areas and campaigns which means that the software tools that they rely upon are extremely different from end to end. Some are super esoteric like Visor, described on SSC as "…a plugin for the Mac OS X Terminal that makes it a dropdown HUD that you can access via a keyboard shortcut (quake-style)." Some, on the other hand, everyone knows and is tied to for better or worse. Ever become completely dependent on a Firefox add-on and then have to switch to, say, Opera or Chrome or God-forbid Internet Explorer? Yeah, that's going to ruin your weekend.
We here at Social Source Commons want to know where you fall into that spectrum.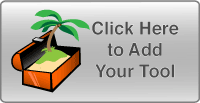 So, tell me good reader, What would be your "desert island tool" that you wouldn't be able to live without?
Tell us and share your sweet software secret to the world!
Add it to the Desert Island Toolbox on Social Source Commons and leave a custom description telling us why you'd be cold and alone without it. Or Leave a Comment on this post. Or Tweet @SSC_Tweets. Or leave us a Facebook post. So many options! Just let the nonprofit world know what tool puts the tickle in your wiggle. ;P