As we get more and more great New Tools added to Social Source Commons, we like to shout them out and see what our illustrious users think. So take a gander and let us know what tools are lighting up YOUR toolbox.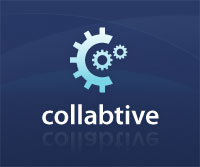 Collabtive is a hosted, project management tool that is presented as an open source alternative to Basecamp and other proprietary project management tools. The basic idea of project management tools like this one is that you create virtual projects whose attributes can then be organized and assigned to other users. Task management, calendaring, messaging and file management all come into play. Collabtive, apart from being open source, is notable in that it includes instant messaging, time tracking, unlimited projects and milestones as well as the ability to import data from Basecamp. It's also available in 25 languages which may make it appealing to some open translators.

The Salesforce Nonprofit Starter Kit is a set of customizations to Salesforce to make it more user-friendly for nonprofit use. Nonprofits are eligible to sign up for a Salesforce donation, allowing them to use Salesforce for free. However, because of the crazy flexibility of the program, many people are overwhelmed as to how to get it to do what they need. The Nonprofit Starter Kit helps out by customizing the Salesforce CRM to suit the needs of many nonprofits. This includes tracking relationships between individuals, individuals and organizations, recurring donations and affiliations. The code itself for the Nonprofit Starter Kit is open source (while Salesforce is not) and you can find more information about the code, as well as the kit itself at http://wiki.developerforce.com/index.php/NPSF.
Lastly today, folks, I wanted to showcase a great new toolbox put together by our user MMcKennirey called Infrastructure of open source "Core server-side technologies." Check it out at right:
Got something to say about these tools? Questions or Comments? Let us know!
Happy Toolboxing!
-Matt