We all love to add tools to Social Source Commons and now we know that we can edit our toolbox tool descriptions so that they tell a specific story. But did you know that you can also leave your thoughts about a tool on its individual tool listing? Yes! Yes, you can. Drum roll, please.
For every tool listed in SSC, there is a section of comments where users can not only leave their thoughts about a tool, but also read what other users have said about that same tool. The comments link is located near the top of the Tool listing next to the number of toolboxes that the tool is included in: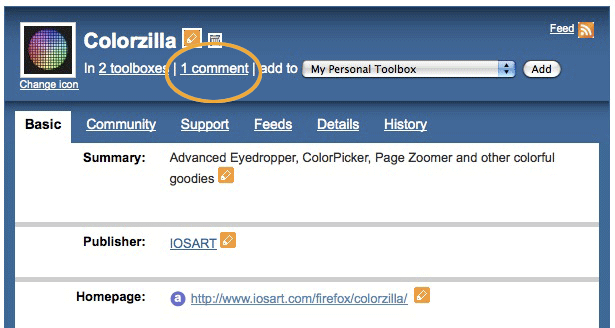 When you click on a tool's comments link, you're taken to a listing of all the comments left for that tool as well as a field to leave a comment yourself: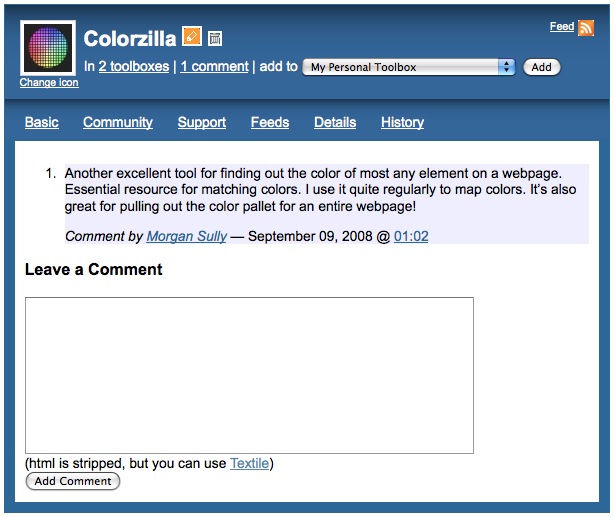 Leaving comments for tools is easy and a great way to let others know what you think of an individual tool. So, find your favorite (or most hated) tool and let us know what you think!