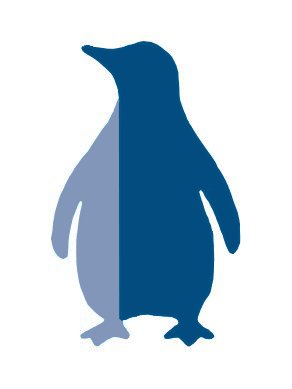 Aspiration, Social Source Commons mama org, is proud to announce that Penguin Day is coming to San Francisco!
Saturday, April 25, 2009
9:00am – 5:00pm
Odd Fellows Hall
26 7th St. (@ Market St.)
San Francisco, CA
What is a Penguin Day, you may ask? Well, dear nonprofit-software-interested friends, Penguin Days are designed to let nonprofits and social justice activists learn about free and open source software that can support their work and potentially save them money, including tools for web publishing, fundraising, blogging, and campaigning.
Full details are at www.penguinday.org. Thanks to the generosity of Google, we're delighted to grant fee waivers to anyone who needs one!
The latest agenda can be found at
http://pd.aspirationtech.org/index.php/Penguin_Day_Agenda
and we encourage anyone who wants to add a session or topic to do so!
Sessions will include:
Introduction to Free and Open Source Software
Introduction to Free and Open Source Desktop Applications
Fundraising with all free software
Free And Open Source Online Advocacy: Tools And Best Practices
Online Fundraising With All Free and Open Tools
Introduction to Linux
Making sense of Free and Open Source Content Management Systems
Introduction to Blogging with WordPress
Intro and Advanced sessions on Joomla! and Drupal
Intro to CiviCRM 2.0 + CiviCRM 2.0 – Advanced Topics
CiviCRM vs Salesforce.com: What Are the Differences?
Increasing Access with Community Broadband in SF
Learnings from Google Summers of Code
Mobile Volunteering: The ExtraOrdinaries Project
Healthy and Sustainable Free and Open Source Communities
Helping Techies and Non-Techies Communicate and Cooperate
Creative Commons And Open Content
Free and Open Source Firewalls
Penguin Day San Francisco is happening at the Odd Fellows Hall at 7th and Market Street, in the heart of downtown.
We invite you to register now at www.penguinday.org. It's going to be a great day!
Penguin Day SF is organized by Aspiration, NOSI, PICnet, CiviCRM, and Chicago Technology Cooperative, and generously sponsored by Google.
Penguin Day is a great place to meet some amazing people in the open source community and find out about open source tools. Be there or be oh so square.
For more information, contact:
info@penguinday.org
(415) 839-6456