Thanks to everyone who took our survey for the new TechFinder's rating system last week! So far, people seem to look for a middle ground between an easy and a detailed rating process. More than half of our survey-takers chose the simple 1-5 or 1-100 rating scale, and half of them wanted this in combination with a quick recommend button. People also liked the idea of rating a technology service provider based on their responsiveness, pricing, and helpfulness. Keep the feedback coming! We're working on some mock ups of what these systems would look like on a provider profile or a search results page, so we'll keep you posted on that.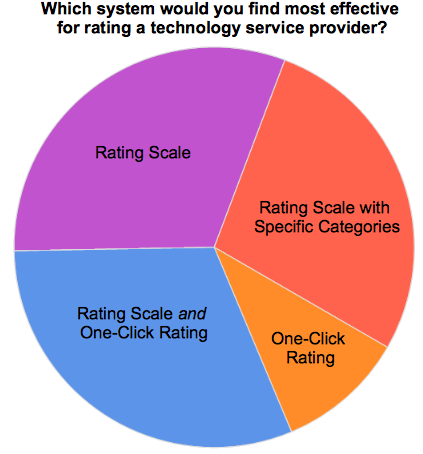 Next Step: Search Boxes
We've gotten great feedback on Techfinder's rating system so far, and now we're trying out a different channel, Aspiration's Facebook Page, as we look for feedback on the basic search features. Check out our new photo album and "like" whichever search box you prefer!
Also, since we think "Forced to Use Facebook = Horrible" (Matt's a huge fan of Facebook if you haven't noticed), we're adding the same images below. Let us know which one you like more!
Option #1:

Option #2: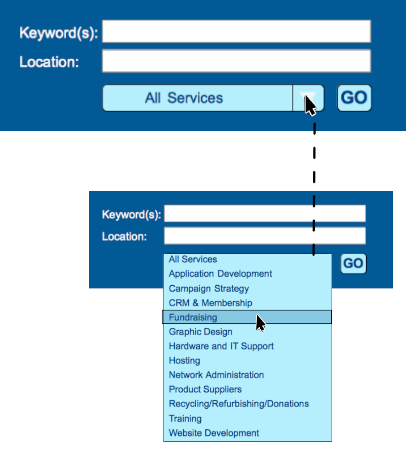 Please leave us comments here or on Facebook, and feel free to contact us at tfprototype@aspirationtech.org with any more feedback!